With concrete5, your whole site is organized in a tree. You can see what your site's architecture looks like by going to the Dashboard > Sitemap: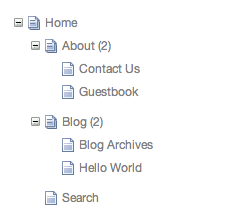 To add a new page to your site, first pick where you want it to live. If, for example, you want to make a new page in the About area, you should first navigate to the About page and then roll over the edit button and click "Add a Sub Page":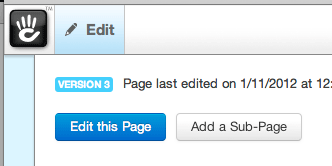 Choose your Page Type: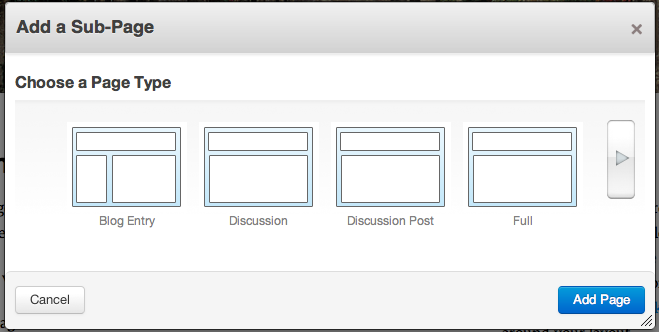 Select a Page Type that includes the editable areas you want, you'll be able to reskin this page later using Themes.
Click Add Page. Now you can select page information including title and description.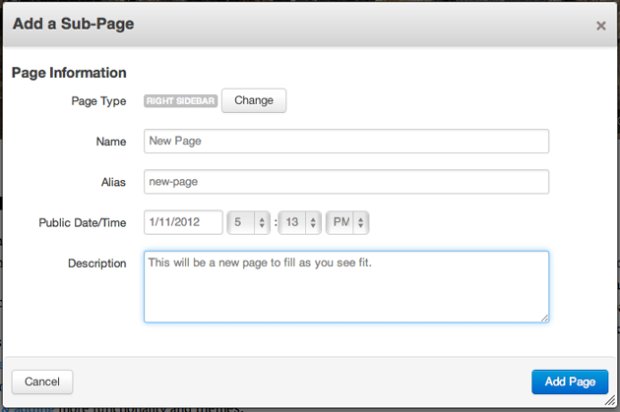 Page Name is how the page will read in Navigations.
Page Alias is what the URL will look like.
Page Description is used for searching and summarizing.

Click Add Page and voila you have a new page and you are dropped into edit mode.

You can add Blocks and get this page looking just right before hitting Exit Edit Mode and committing your changes.
Note: some Blocks might show up based on the default Blocks defined in your Page Type.
Loading Conversation