When you hover the  "Edit" button in the editing toolbar, the page edit drop down menu opens.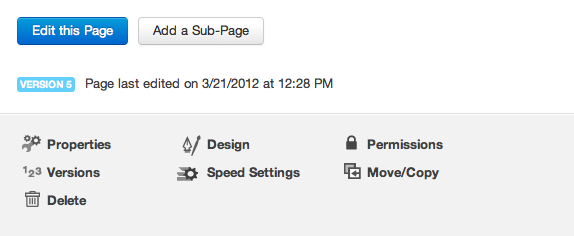 Edit this Page puts this page in Edit Mode.
Add a Sub-Page creates a new empty page below this one in the site tree.
The Version line shows when the last edit of the page was made. 
All of the options in the grey bar (Properties, Design, Permissions, Versions, Speed Settings, Move/Copy, and Delete) impact the settings for the current page.
Loading Conversation