The Design button lets you select the Page Type and Theme that the page you are on will use.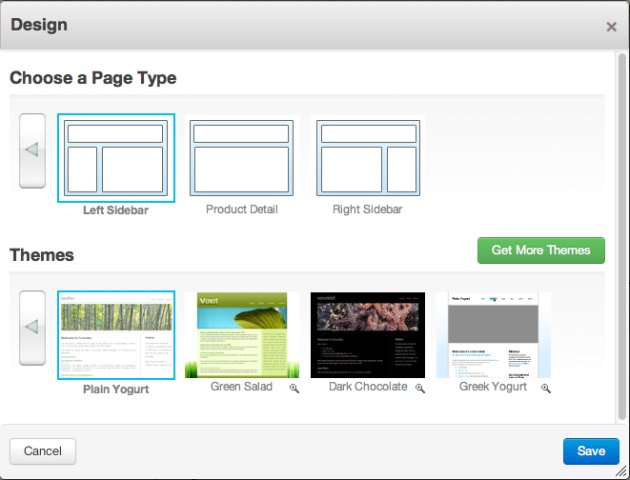 Every page in your site must have a Theme and Page Type defined. 
Page Types point to Template files in your Theme directory.
Frequently Page Types are used to define the look of a page (ie: left sidebar, right sidebar)
Sometimes Page Types are used to define the functionality of a page (ie: Product Page, Press Release). When you define Page Types this way, it's easy to do things like get ALL of the Product Pages from across your entire site and put them in a single list. 
Your site can use multiple Themes. Once you change a theme on a page, all new pages created under this page will follow that type. 
If you want to change the Theme you're using across your entire site, type "Themes" in intelligent Search and click Activate next to the Theme you like from that Dashboard > Themes page. 
Loading Conversation