A content block is great for basic text and images. Headers, paragraphs, and more-- if you can use a word processor, you can create and update content blocks in concrete5.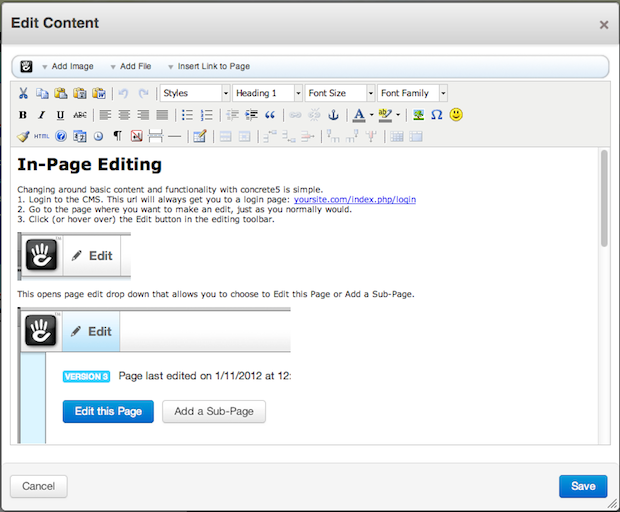 If you have ever used TinyMCE, that's what we're using here. 
Make sure to use the small toolbar at very top when placing images, links to pages, or embedding a file you want people to download. Links made with this toolbar will continue to work if you move pages around or update images with new versions. 

Notes:
If you're copying text out of MS Word you should really use that little clipboard icon in the upper left of the toolbar to clean your content up. 
If you want to customize the toolbars or size of TinyMCE, just type TinyMCE into intelligent search to get to that Dashboard configuration page. 
Loading Conversation